Excel Formula® Ultra-Hi Heat Cure Denture Base
Ultra-Hi material providing the highest level of quality and technical confidence
Multiple curing methods provides the dental professional freedom to adapt to his or her system
Superior flexural strength gives patients the assurance of quality and satisfaction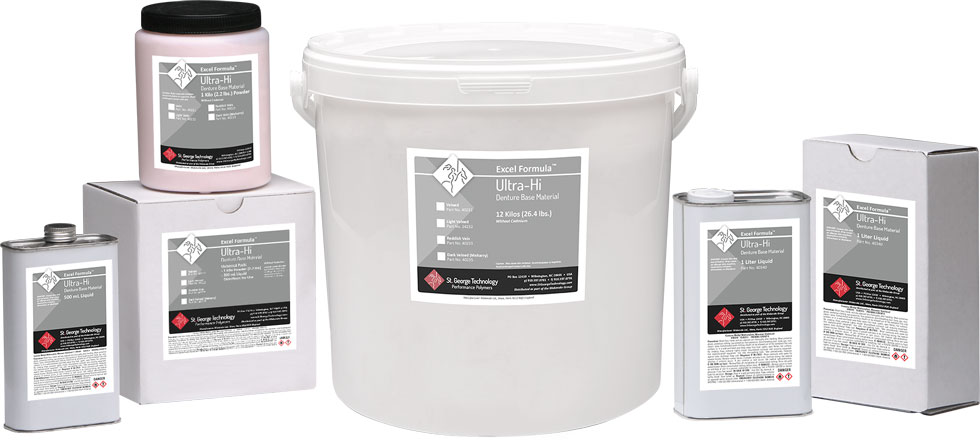 Excel Formula®
Ultra-Hi Heat Cure Denture Base Material
This Ultra-High Heat Cure material provides high impact protection and exceptional flexural strength.
Whether the patient is a vigorous chewer or constantly drops the denture, this will withstand the test of time, while looking natural and aesthetically pleasing. Move up to the platinum standard and try our Excel Formula® Ultra-Hi Denture Base Material today!
*Professional use only
Ultra-High high impact strength
Exceptional flexural strength
Cadmium free
A range of realistic life-like shades found in natural tissue
Flexible curing options
Low residual monomer
Long-term shade stability
Precise shade matching repair
Outstanding Performance – Superior Durability – Ease of Use
The best heat cure acrylic resin available on the market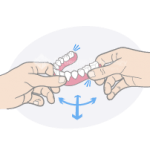 Flexural Strength
Our Ultra-Hi Heat Cure is a market leader. This product has been formulated with exceptional flexural strength. With these two key features, this material provides the Ultra-Hi material a slight bending aspect which keeps the material from being brittle and subject to cracking and/or breaking.
You might also be interested in the following St. George Technology applications:
Excel Formula® Heat Cure Denture Base Material

Finally, a higher impact heat cure denture base resin that combines superior workability with a quick cure option! Excel Formula® Heat Cure Denture base is a Lab…
Excel Formula® Pourable Acrylic Denture Base Material

State-of-the-science polymer now brings unprecedented performance to pourable acrylics. With the Excel Formula Pourable Material, Lab Technicians can…