Excel Formula® Pourable Acrylic Denture Base
Market leader in strength
Shades can be customized to match your appliances 
Curing method requires very little heat and pressure – saving energy costs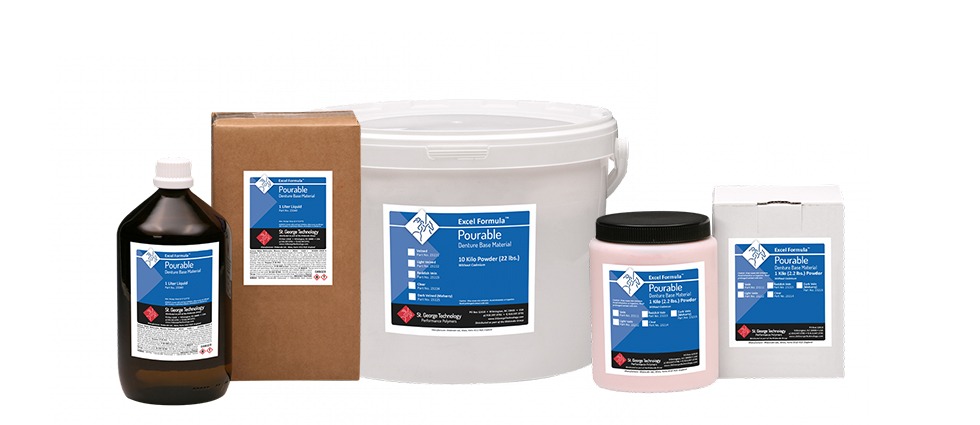 Excel Formula®
Pourable Acrylic Denture Base
High performance polymer in a pourable acrylic.
With the Excel Formula Pourable acrylic, you can enjoy a pourable denture base that mixes quickly to produce the perfect consistency required for optimum flow and exceptional performance.
*Professional use only
4-5 minute pour time and a 20 minute short curing time
Easy mixing for perfect consistency
Super-fine particle size enhances strength and tooth bond
Low porosity and minimal shrinkage
Cadmium free
Exceptional color stability
Outstanding Performance – Superior Durability – Ease of Use 
The best pourable acrylic resin available!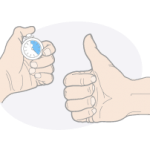 Exceptionally Fast
The Excel Pourable Denture Base Material requires minimal heat, less pressure and less time when curing the prosthesis!  This material provides a mixing and pour time of 4-5 minutes, with a curing time of 20-minutes. Our quick-cure method enables high production – reducing energy and labor costs.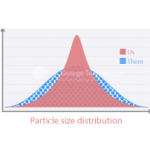 Small Particle Size
Formulated with a finer particle size – preventing porosity while keeping shrinkage at a minimum. The finer particle size aids in superior bonding to teeth while creating a denser prosthesis.
You might also be interested in the following St. George Technology applications:
Excel Formula® Ultra-Hi Heat Cure Denture Base Material

Move up to the platinum standard, and use the Excel Formula® Ultra-Hi heat cured denture base resin today! This High Impact heat cured resin combines high impact…
Excel Formula® Repair Denture Base Material

It's quick. It's easy. It's strong–and it matches the entire Excel Formula® product range! The shade is so precise that you will not be able to see the finished line…