Excel Formula®Heat Cure Denture Base
Considered one of the finest Heat Cure denture base materials in the industry
Multiple curing options
Low residual monomer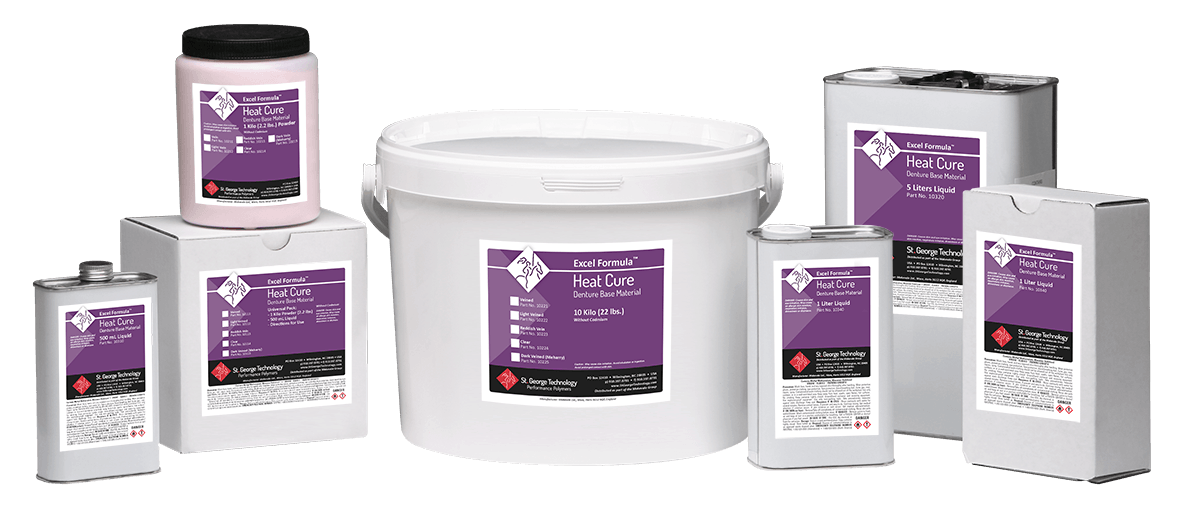 Excel Formula®
Heat Cure Denture Base Material
Finally, a higher impact heat-cure denture base that combines superior workability with a quick cure option!
Excel Formula® Heat Cure Denture Base material is a Lab Technician's dream.  Outstanding  performance, saving time and money.
*Professional use only
Multiple curing options
Great impact strength
Reaches snap dough consistency within 5 minutes, workable for another 30 minutes
Excellent color stability, matches our Rapid Repair Material
Super-fine particle size enhances strength and eliminates porosity
Low residual monomer
Outstanding Performance – Superior Durability – Ease of Use 
The best heat cured resin available on the market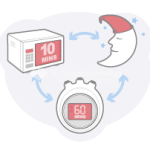 Versatile
This product is extremely versatile as it offers three different curing options in one material. The first option is our quick cure method that can process a full denture in less than 60 minutes. The second option is usually termed an overnight cure and is processed with lower heat for 8 hours. The final curing option is a Microwave method that fully cures within 10-minutes (time varies upon flask type and microwave wattage).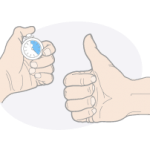 User-Friendly
This material is very user friendly as it boasts a short dough time of around 5 minutes and a long working time of around 25 minutes. This gives the technician an ideal time frame in order to complete high production output without compromising the finished product. This material is also formulated to have low residual monomer which is an ideal choice for highly sensitive patients.
You might also be interested in the following St. George Technology applications:
Excel Formula® Hi-Impact Pourable Denture Base Material

World's first dental acrylic to achieve high strength and high impact resistance from a cold cure formulation. Four times stronger and 60% tougher than conventional cold-cure denture base polymers…
Excel Formula® Ultra-Hi Heat Cure Denture Base Material

The Ultra-High material combines high impact strength along with exceptional flexural strength. Whether your patient is a vigorous chewer or constantly drops…